8 Tools to Find Content Ideas for Your Blog in 2019
By Anthony Indraus April 3, 2019
Finding Content Ideas; One of the worst things that can happen when you are super excited about launching your new blog and executing that new content marketing strategy that has been in the works for months or even years.
You are ready to take the business to new heights and educate your customers on what you offer, then you meet the good ol' creative block wall, all ideas and now gone and you scramble around trying to come up with the next best blog content idea.
While that can be a good idea, being original is always a winner, trying to craft a home runner, something that will resonate with your target audience and offer as much value as possible is not as easy, so we have decided to compile a list of tools we use to help us come up with new ideas for our blog, something to help ease the creative block.
Our goal with every blog post, is to answer a question, clear some misconception, or offer our readers educational material so they leave our blog richer in knowledge and can go out there and reach new heights with their business, But it is not always easy finding those ideas, so here is a list of the tools we use to find new blog ideas, starting with;
BuzzSumo – What?
BuzzSumo is one of those websites that every marketer has and keeps in their marketing weapons arsenal, BuzzSumo launched back in 2012 and since then it has been helping marketers all over find what is being shared and what to share on the internet.


The platform allows you to search for specific keywords, and it will scour the internet and find the highest shared blogs or articles related to the keyword you entered.
While they offer a free version of the tool with no registration required you will be limited to 10 results, you can upgrade and get the full functionality and features of the platform for US$79 per month.
What you would want to do with the results, is find the ones with the highest shares and engagement and identify questions that you think your target audience will find interesting, don't just copy and paste the latest, try to find topics that you can have a different spin on, your own touch.
Answer The Public
Answer the Public is one of those websites, you hate to love but love to hate; well not really, there is only love for it here! Answer the public offers a very simple UI, once you land on the website you will be greeted by the cool hip guy in the picture below, and all you need to do is enter the keyword you want to find ideas around and the magic will happen right in front of your eyes.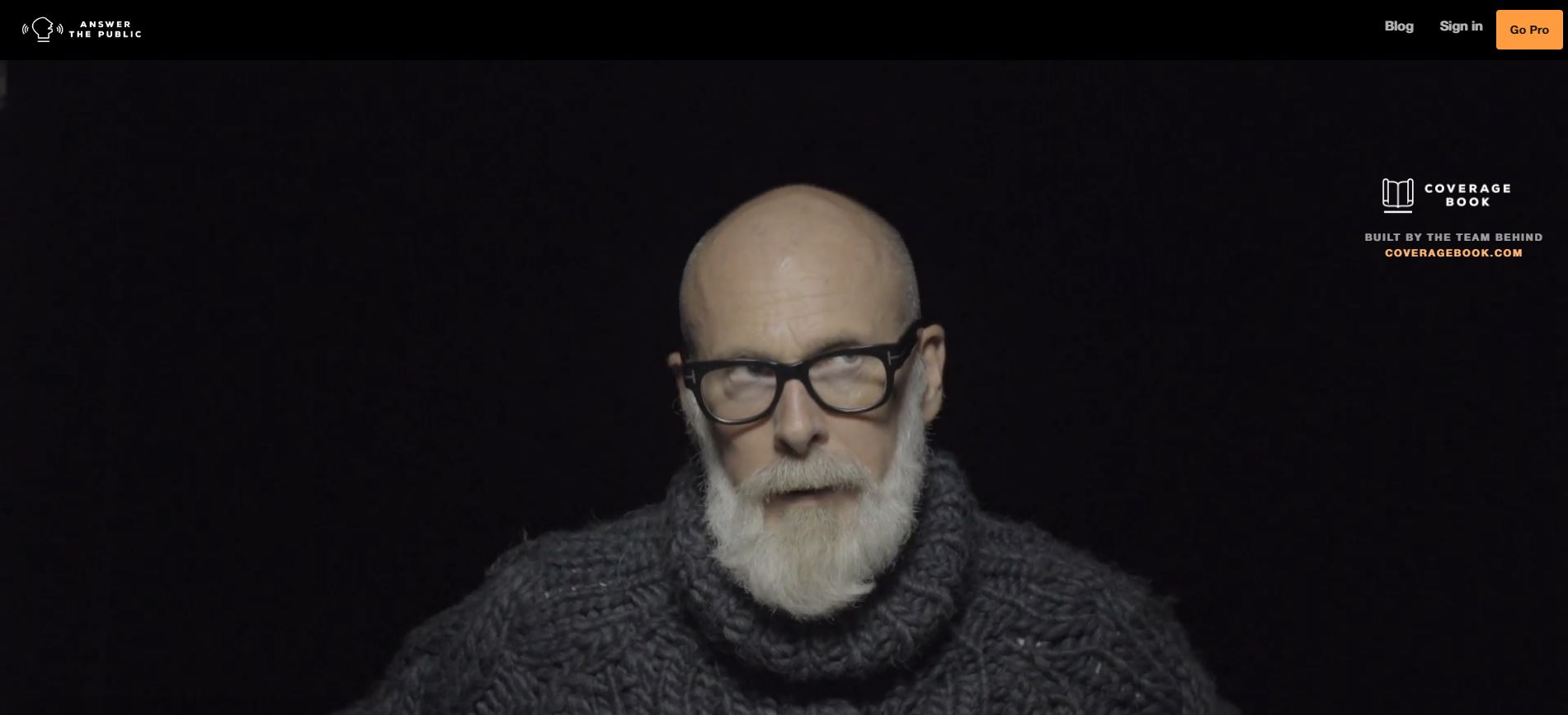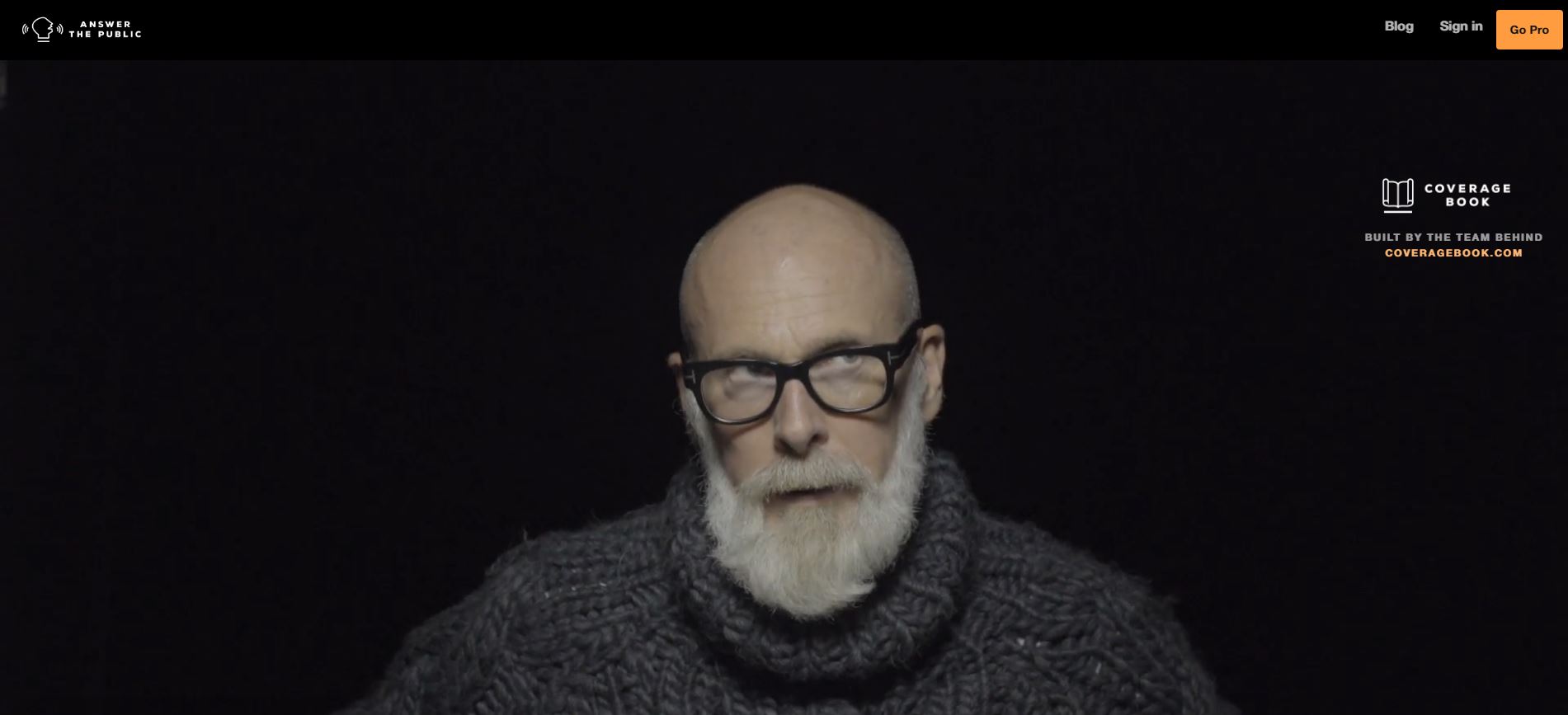 The platform, curates the internet and finds the most asked questions related to your keyword, it will provide you with a list of questions broken into different categories (Why, When, how, Can ..etc)
Some of them won't make any sense, but that's when you go in and try to find the ones that make the most sense and the ones you feel your target audience will most likely be asking.
Google Search
Ok ok! I know this one is pretty obvious, but hey I have a trick you can use! So we all know you can use Google search bar suggestions, type in the first keyword and Google will come up with suggestions based on what people search.
But here is the trick, you can use Google in combination with Keywords Everywhere and you will have an endless stream of suggestions! Keywords Everywhere is a Google Chrome extension that tells you the monthly volume for keywords you are searching for (Monthly Volume is how many searches are done for that Keyword per Month), and it will also provide you with related keywords with high-volume on the right-hand side of the page. So, go on and search.
Quora
Ah, remember Yahoo Questions?! and the endless stream of wonder and memes it has provided? Well, Quora is not exactly like it, it uses the same principle of people asking questions, looking for answers from subject matter experts, but it is full of business gems, advice, and tips on how to go about conducting it.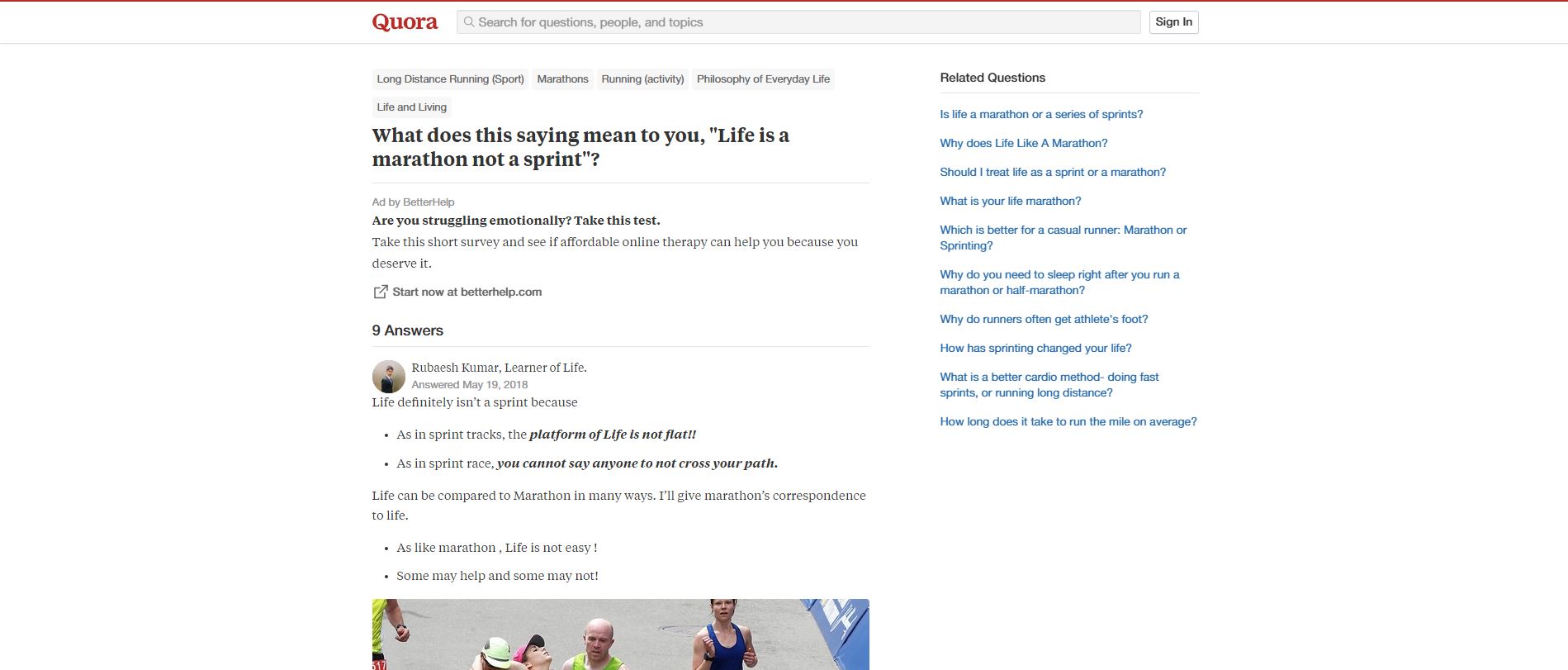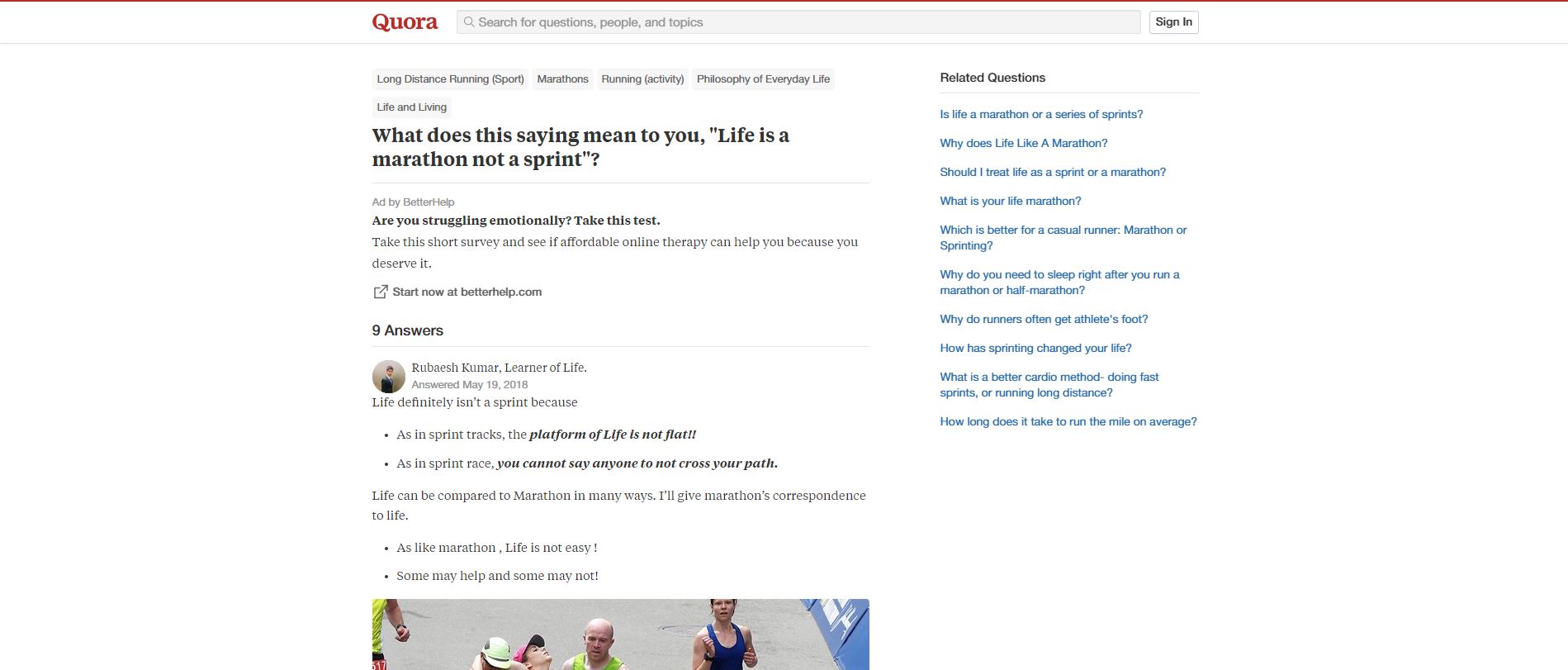 Quora has an abundance of questions by its community, and you can search questions within topics, just type in the keyword that resembles your niche or your service and voila, a list of questions asked by the community will pop up.
From there all you need to do is sifting through them, and finding the ones that are asked a lot or have many views/followers. (this is my favorite tools for content ideas)
Forums
I am sure by now, you know where your customers congregate online. If not then this is a very important step you have to take, go out there, look around and find what website your customers and potential customers read or browse daily.
Another easy way of doing it; is searching online for forums related to your business nice/industry. It can be a tiring process, but what you want to do is, read the discussions available and try to find recurrent questions that get asked a lot.
Now, you have a meaty list of questions, it is time to convert them to awesome blog posts!
Reddit
It wouldn't be a list of content ideas without mentioning Reddit, while it gets a bit of a bad rep within the business scene and a lot of companies frown on their employees checking Reddit during work hours, Reddit can be an ace up your sleeves when it comes to content.
There is an abundance of subreddits about every topic under the sun, your goal is to find subreddits related to your niche or industry, and start your reading journey.
You'll also want to get involved, I would recommend asking Redditors the question, engage in the comments and try to identify any potential content ideas you can build upon.
Competitors
This one might sound like a spying mission, and you know what, it might as well be!
Your competitors have been working on their content for a while as well, you can use their content as an inspiration board, but in saying that DO NOT copy their content word to word, and don't even try and re-word it.
Use it an inspiration, try to find similar questions that you can answer, use it as an inspiration of what sort of keywords you should be aiming to answer.
YouTube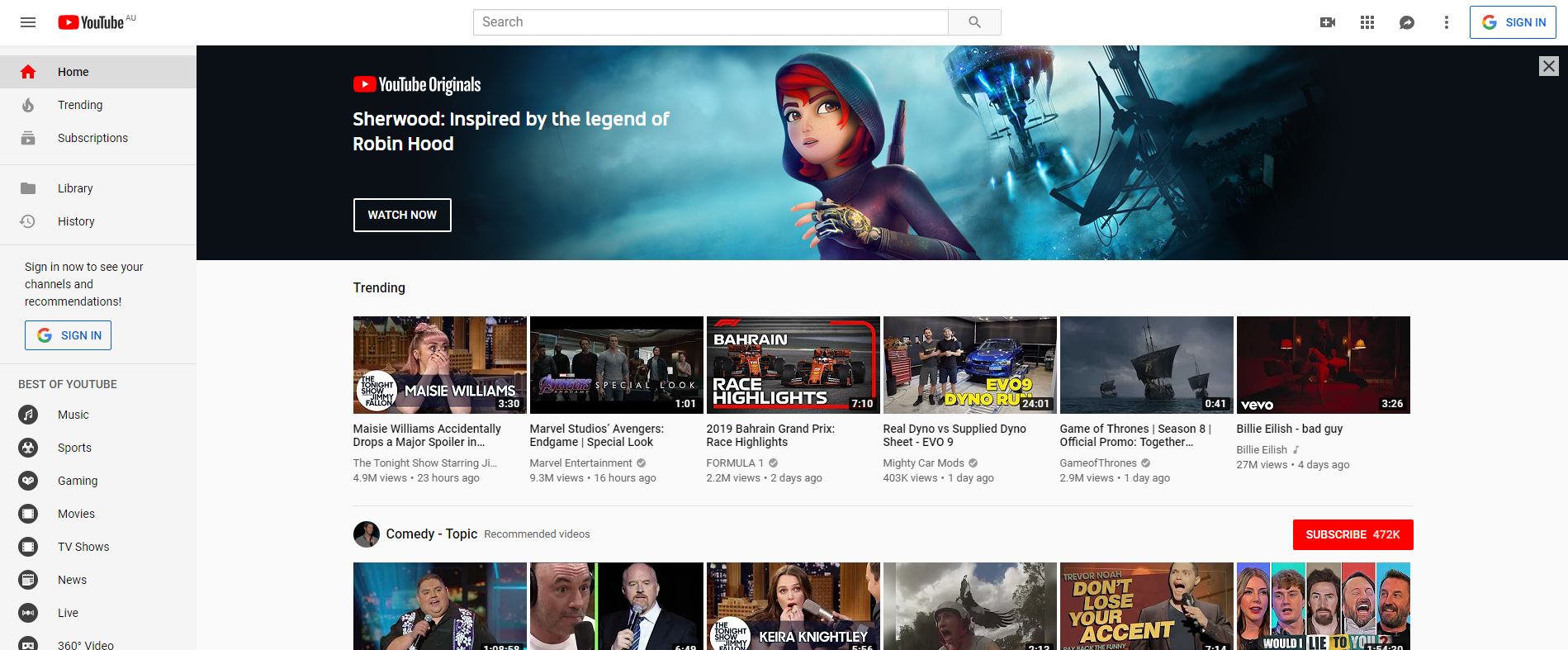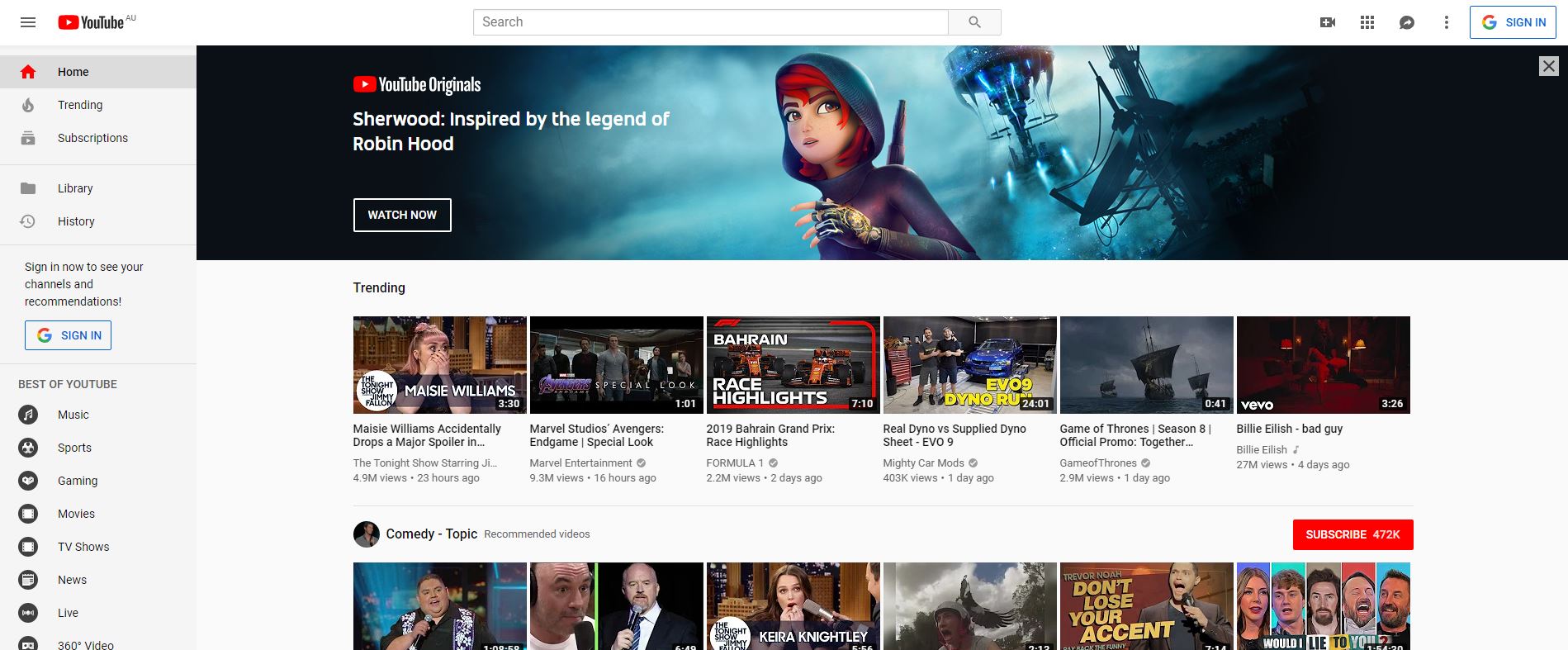 It can be very intimidating, looking at youtube with all its videos and it will be easy to forget about your time and fall down the youtube rabbit hole of entertainment.
But that's where the youtube magic is, people go on youtube for entertainment or learning, what you want to focus on is the learning part, you want to find channels that target your existing or potential audience, and you want to find what their highest trending videos are all about.
YouTube is the second largest search engine on the internet, you can use the search bar to get ideas by just typing the keyword relating to your niche or services, and let YouTube's auto-complete handle all the magic for you, it will display related long-tail keywords that are receiving high search volume, it won't be sorted by highest volume, but it will give you a very good idea on what to expand on.
Conclusion
So, those are 8 of the tools that I personally use to find ideas for our blog content, there are hundreds of other tools you can use, and the most important tool of them all would be asking your customers directly.
Send an email out to your email list and ask them what would they want to read about, what problem are they facing. Your existing customers and subscribers are your biggest asset when it comes to content.
To finish it up, if you have any other tools you like using or techniques finding new content ideas, please share them in the comments section below, and do feel free to sign up for our newsletter we will keep you posted with our latest and sharing the latest blogs and tips, promise you we won't spam you.