Digital Disruptors
The City of Casey at the fore-front.
The Client
The City of Casey
The Services
UI/UX Design, Website Design, Website Development, Custom Development
Innovating With Data
Helping the City of Casey launch a proof of concept to usher a new digital transformation initiative.
The Story
The city of Casey is one of the largest Cities in the state of Victoria, with the goal to implement the latest technologies in the services offered by the council. The City of Casey has initiated an Open Data initiative, where data collected by the council will be put to use to offer more services to benefit the city's residents.
The Webery Studio was commissioned to build the first ever Open Data project, Casey City Parks & Reserves Directory where residents can find and browse through the available parks and reserves within the city, showcasing the possibilities of the initiative and bridging an information gap, educating residents on what their city has to offer.
The Solution
Being one of the largest cities in Victoria, with over 2,500 parks and reserves data available over a number of proprietary systems, the challenge was to migrate the data successfully in a format readable by the new system and with the ability to add bulk data at later stages with ease.
The new system was built was a mobile-first approach, as through customer research we found over 80% of the users have visited through a mobile device, the new system was built to work as a mobile application, offering the required functionality to browse existing parks and services or filter by location and amenities available.
Final Product
With all the details in mind, our team embarked on a visionary quest to put together a design and a system that is easy to use, informative and responsive.
Landing Page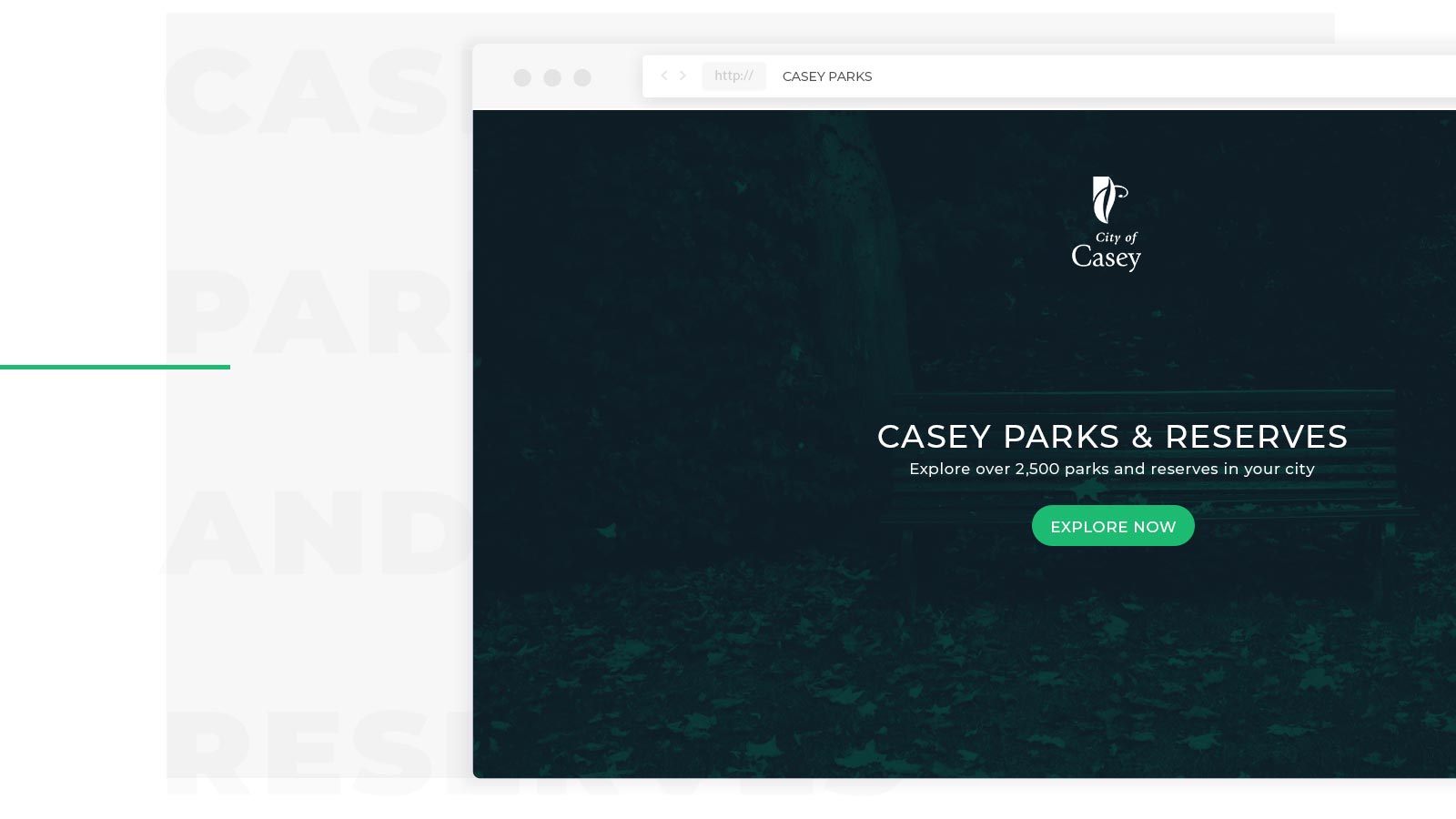 Icon Set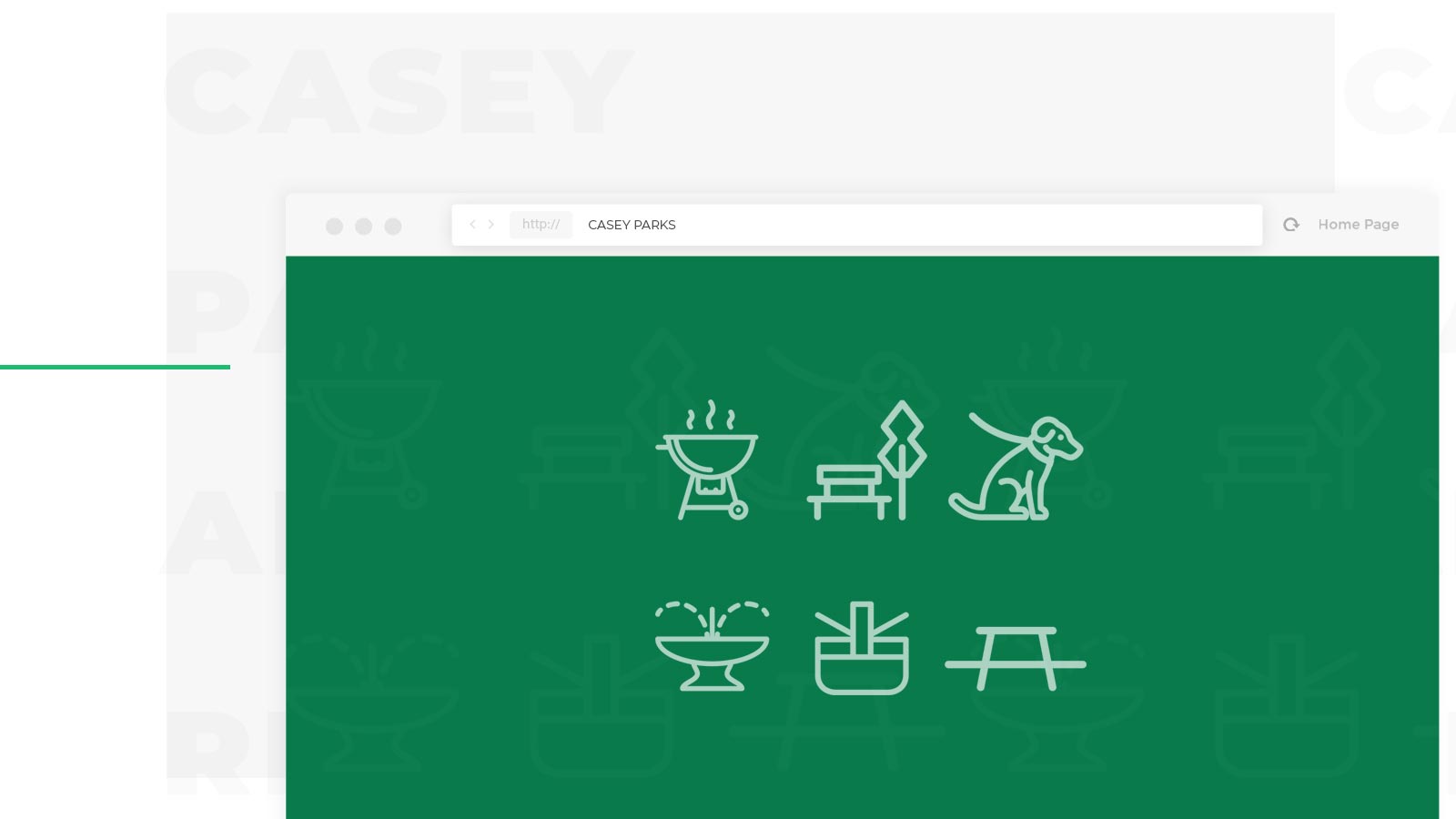 Map View