Concept Development
Launching First Paw to The World
The Client
First Paw
The Services
UI/UX Design, Website Design, Website Development
Launching a New Brand
Ensuring First Paw launches with a successful trajectory.
The Story
First Paw is a new Melbourne mobile veterinary service that offers veterinary care for your pets from the comfort of your own home. We provide professional and compassionate veterinary care, whilst eliminating the hassle of traveling to a vet clinic.
Launching Mid-2019, First Paw tasked The Webery Studio, to create their website to allow future prospects and clients to learn more about their services and showcase their love for pets.
The Solution
The Webery Studio developed multiple concepts for the initial look and feel of First Paw Mobile Vet Services website.
The website was developed with scalability in mind, to allow the business the room for digital growth without the need for further development or feature implementation.
Final Product
The final product went through multiple iterations of design changes, some of the designs are shown below.
Final Design
Alternative Concept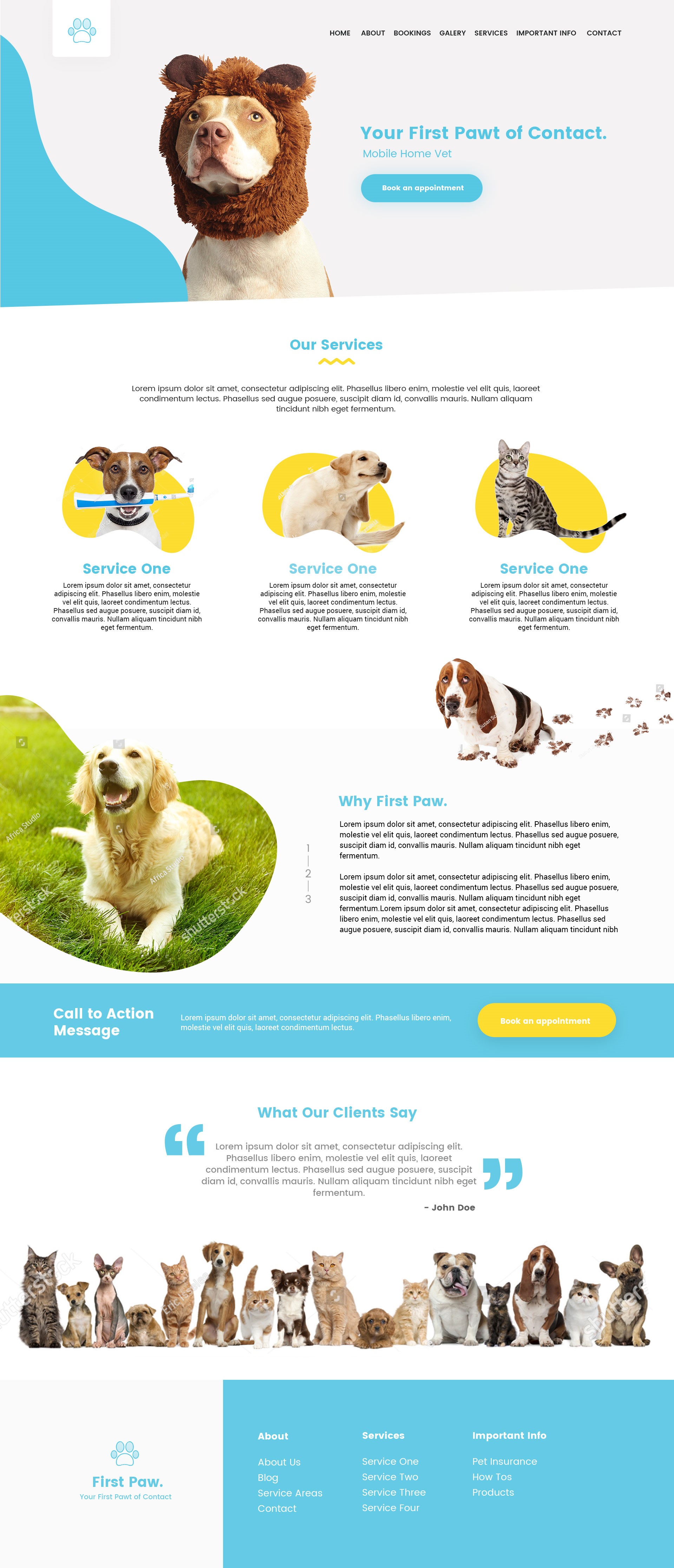 Alternative Concept - 2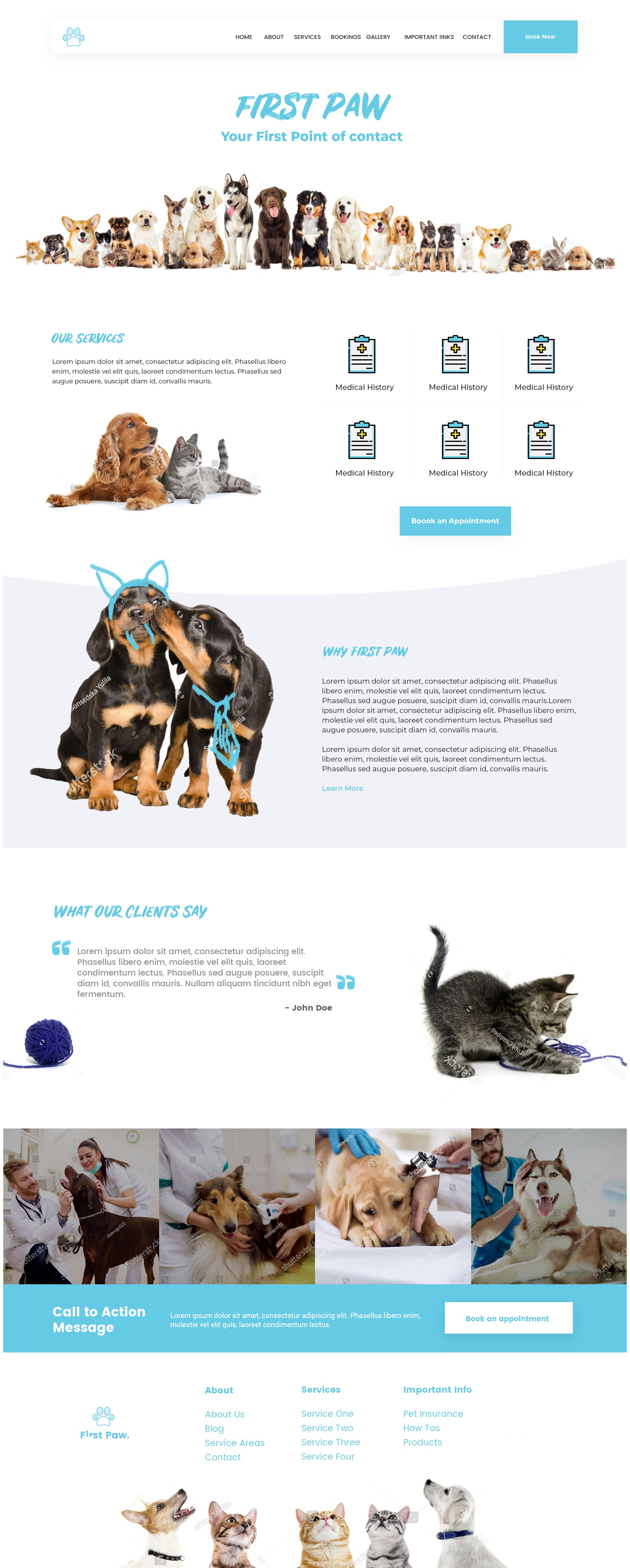 Alternative Concept - 3